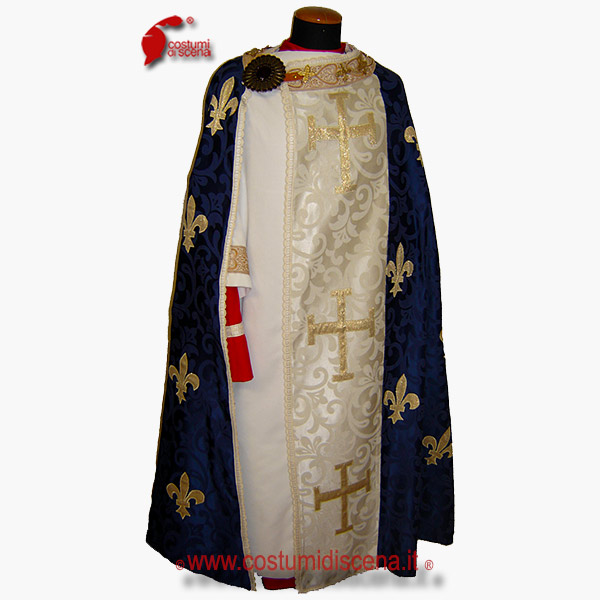 Robert of Anjou (1277 - 1343)
Reproduction of an Angioin king's dress, inspired by a period picture of Robert of Anjou (the Sage) King of Naples, son of Charles II of Anjou.
Dress entirely handmade composed of under tunic and tuna in pure tasmania wool; cloak made of brocade, stitched on the shoulder with a jeweled brooch.
Embroidered inserts that reproduce the Angevin lily; gold trimmings and accessories.