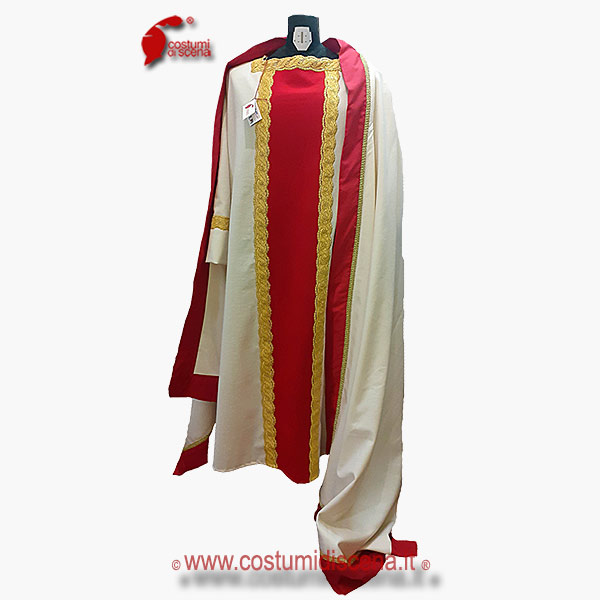 Pontius Pilate - Governor of Judaea (AR07)
Costume composed of a breastplate armor in leather; band, straps and fringes made of heavy fabric, decorated with metal studs. On the chest, lion's head and metal chain; tunic in pure red wool adorned with trimmings; coat and stole stopped by a heavy antique medallion.
Ideal for representing the roman Governor Pontius Pilate, protagonist in the Passion Play.
Price: € 470,00