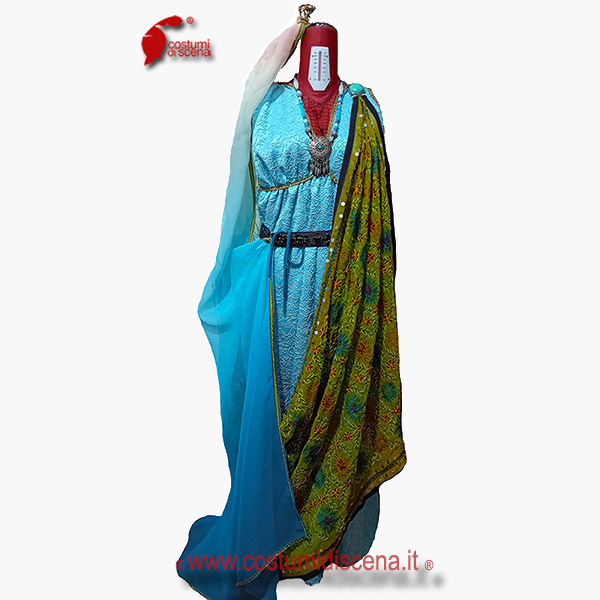 Claudia Procula (AR11)

Reproduction of a typical dress of a woman belonging to the Roman patrician class; inspired by Claudia Procula, wife of Pontius Pilate.
Composed of a low-cut and embroidered dress, stopping at the shoulder by two antique metal medallions. Jewel brooch positioned on the breast.

Dress entirely handmade, with quality fabrics.
Price: € 230,00