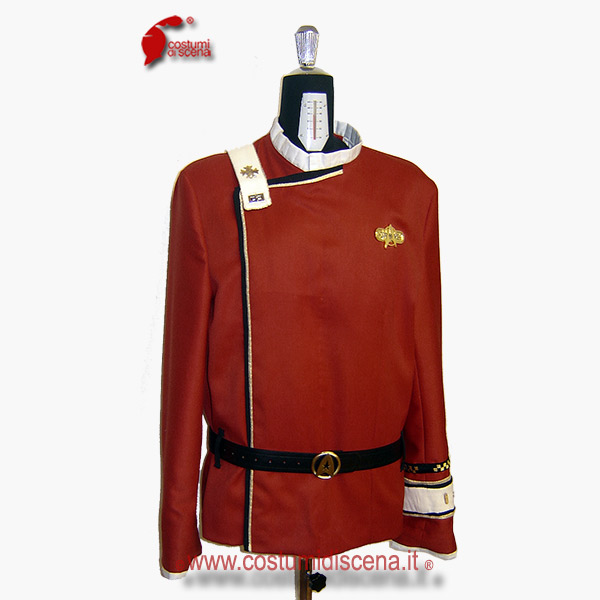 Star Trek TWOK: Admiral Kirk Uniform

Star Trek II - The Wrath of Khan: Starfleet Rear Admiral uniforms for sale.
Available in red, yellow, blue for different rank. It's possible to buy only the jacket with the undershirt inside, belt , rank and insigna, or the complete uniform with pants.
Realizated for Star Trek Italian Convention posing near W.Shatner "Captain James Kirk" .
Contact us or request a quote for your unique and personalized dress.
Request a quote