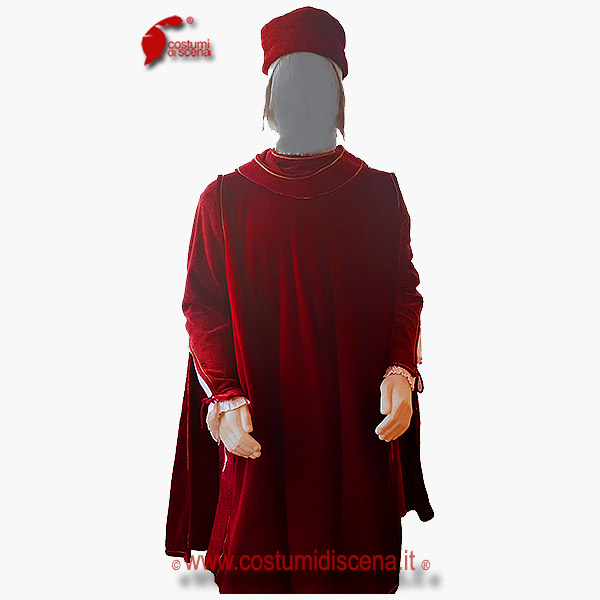 Dress of medieval Prior (1415)
Reproduction of a dress by Prior, nobleman of the medieval period.
Heavy two-color dress with long trailing sleeves; complete with underwear with high collar, belt, britches, padded headband headgear.
Dress entirely handmade with high quality velvet fabrics.
Ideal for interpreting the Prior of the town district, in medieval historical parades.