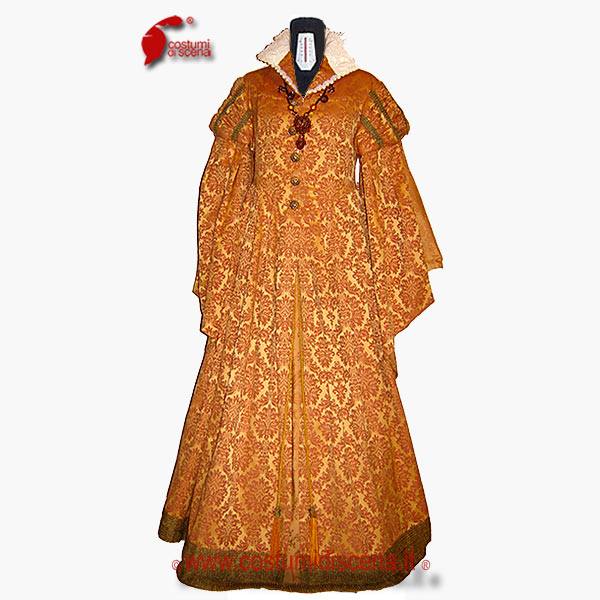 Dress of Gerolama Orsini (1504 - 1570)
Brocade dress composed of a rigid bodice and a large skirt supported by verdugale.
Macramé lace collar, headdress made of a headset veiled, adorned with pearls.
Bronze trimmings for all the circumference of the gown, a Murano glass necklace.
Handmade footwear made of genuine leather, with lace typical of the time.
View the dress entirely handmade with high quality fabrics, to represent the woman of Orsini family into the Museum of the Middle Ages and Renaissance of Sorano.
Request a quote