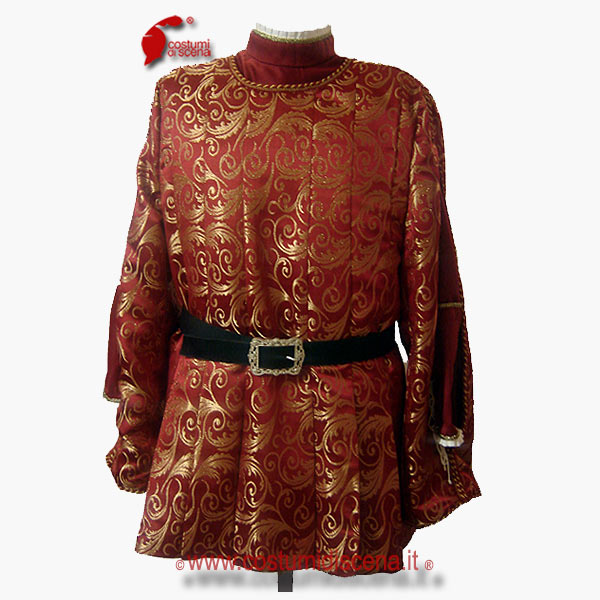 Roberto Malatesta (1440 - 1482)
Dress of Roberto Malatesta. This is a top-of-the-line dress, consisting of a jacket with wide sleeves.
Complete with felt red felt and stockings.
Dress entirely handmade with high quality wool and cotton fabrics
Reproduction realizated for the historical parade of Rimini: the marriage of Roberto Malatesta with Elisabetta da Montefeltro, which took place in Rimini in 1475.