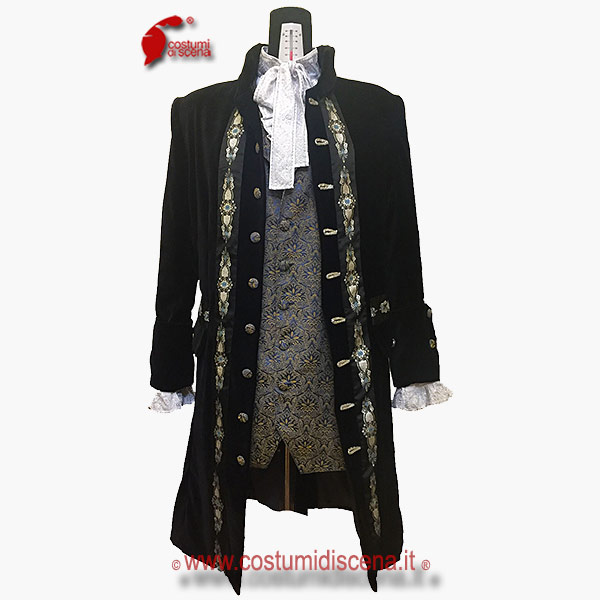 Louis Philippe I of Orléans (1725 - 1785)
Dress entirely handmade in quality velvet and brocade fabrics.
Complete costume: made of marsina and waistcoat with lined buttons, knee-length trousers, shirt, tights and Jabot embellished with the neck goose neck.
Tricorn in felt with plumage, on a wig held by a ribbon.
Price: € 590,00