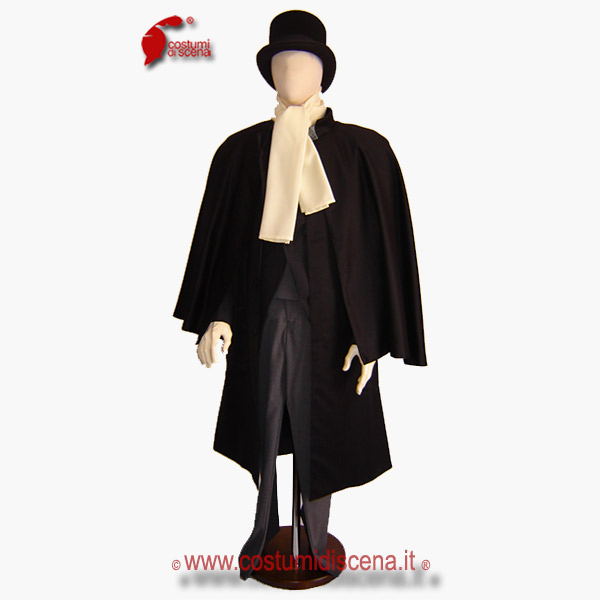 Dress of Giuseppe Verdi (1813 - 1901)
Reproduction of Giuseppe Verdi's dress, composed of the classic eighteenth century style, with a waistcoat and a cloack, in pure marzotto wool.
Accessories: original tube; pure silk scarf; crafts footwear of the eighteenth century.
Suit entirely handmade with high quality fabrics, for the statue of Giuseppe Verdi, placed in the permanent exhibition into the Wax Museum of Piacenza.