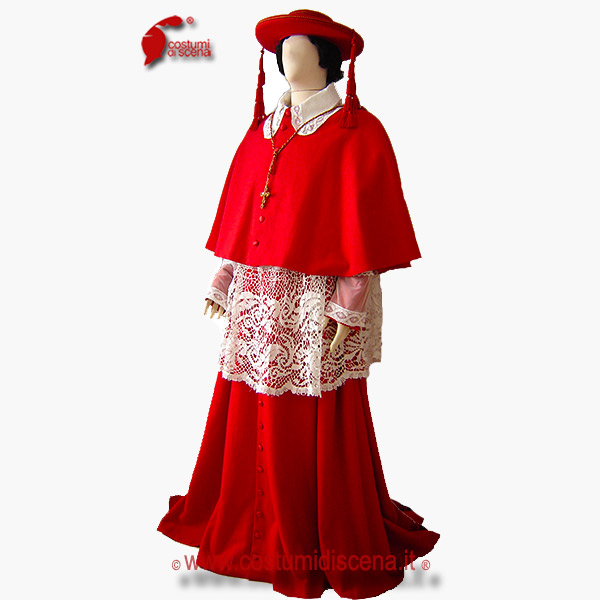 Cardinal Giulio Alberoni (1664 - 1752)
18th century Cardinal suit: a scarlet cassock and a red mozzetta over the surplice.
Accessories: galero, wide round hat with tassels; pontifical gloves in silk decorated with embroidery on the back; handcrafted footwear typical of the '700, in real leather.
Suit entirely handmade with high quality fabrics, for the statue of Cardinal Alberoni, placed in the permanent exhibition into the Wax Museum of Piacenza.