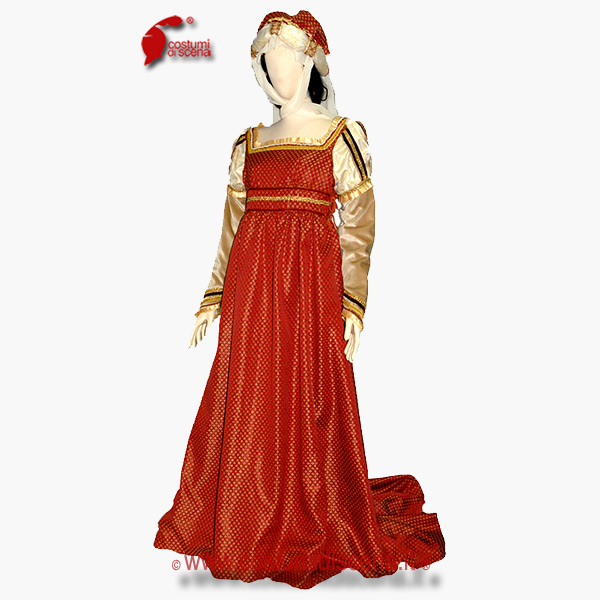 Lucrezia de' Medici (1470-1553)
Realization of a dress inspired by Lucrezia de' Medici , daughter of Lorenzo the Magnificent.
High-waisted dress in brocade, composed of a low-cut dress, a trimmed bodice with trimmings, richly decorated sleeves and a donut headgear stuck under the chin.
Look the dress, commissioned by the Museum of the Middle Ages and Renaissance in Sorano and here permanently exposed.
Request a quote