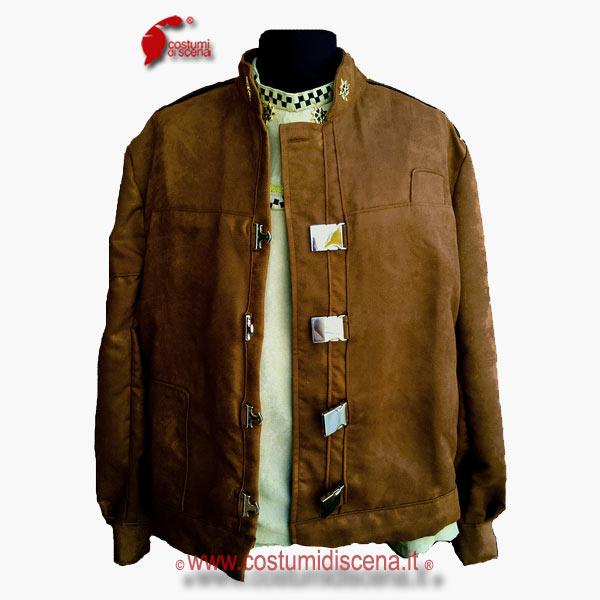 BSG (1978) - Pilot's costume

BSG (1978) Battlestar Galactica I: uniform of pilot of Viper in the Colonial Fleet.
Deerskin jacket, with pactch and pins; under jackets embroidered and decorated.
It's possible to buy only the jacket with the undershirt inside, belt, rank and insigna, or the complete uniform with pants.
Price: € 495,00