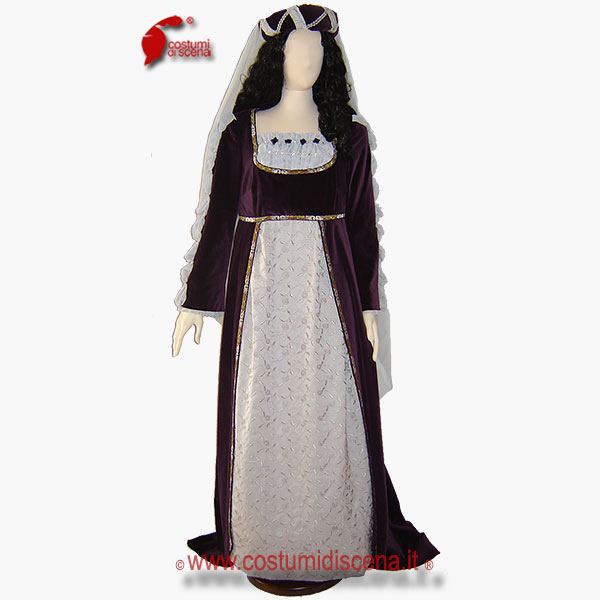 Dress of Lucrezia Borgia (1480 - 1519)
Personalized Lucrezia Borgia costume, made of velvet, edging decorated with trimmings; a donut headdress adorned with braid and veil.
Dress entirely handmade with high quality wool and cotton fabrics, inspired by the daughter of Spanish Cardinal Rodrigo Borgia, who became Pope under the name of Alexander VI.
Look the dress realizated to the parade "Tribute to the Duke" into the Palio of Ferrara.
Request a quote