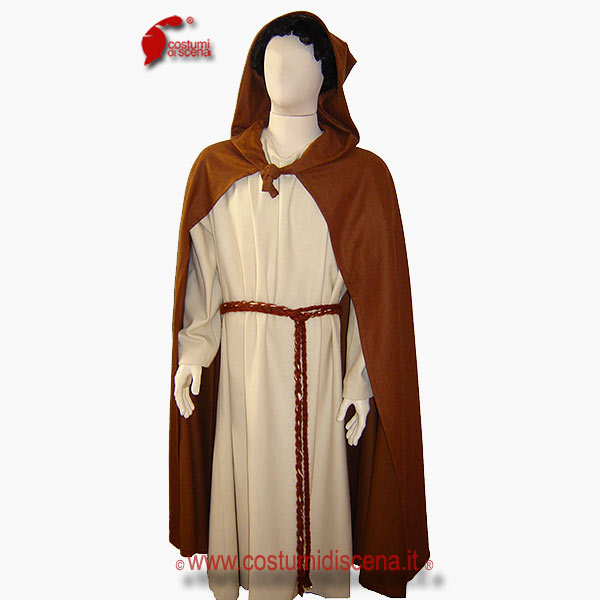 St Columban of Bobbio (540 - 615 A.D.)
Reproduction of the role of missionary St Columban, known for having founded many monasteries throughout Europe.
Composed of sandals, monastic habit and cloak; in the hands of a pastoral staff.
Suit entirely handmade with high quality fabrics, for the statue of the Saint, placed in the permanent exhibition into the Wax Museum in Piacenza.